The Benefits of Ergonomics: Beyond Cost Savings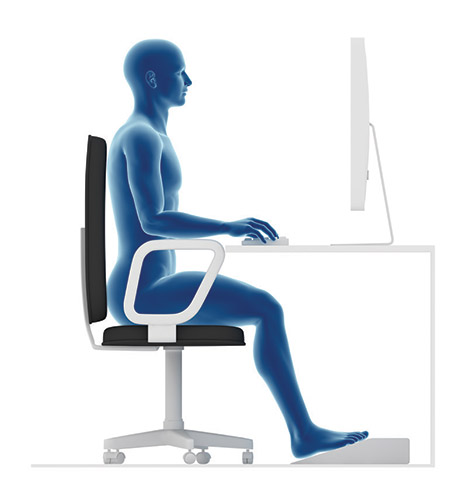 Credit: Safety & Health Magazine June 6, 2016
The Benefits of Ergonomics: Beyond Cost Savings
When it comes to workplace safety and well-being, ergonomics plays a pivotal role that extends far beyond its initial association with cost savings. While reducing expenses is undoubtedly a valuable outcome, the benefits of ergonomics encompass a range of both direct and indirect advantages that contribute to a healthier, more productive, and harmonious work environment.
Direct Benefits of Ergonomics
1. Enhanced Employee Comfort and Well-being:
Ergonomically designed workspaces prioritize the comfort and health of employees. By providing adjustable chairs, ergonomic keyboards, and proper lighting, employers empower their workforce to maintain good posture, alleviate strain, and reduce the risk of musculoskeletal disorders. This improved physical well-being directly translates to increased job satisfaction and overall happiness.
2. Increased Productivity:
Investing in ergonomics pays off in terms of heightened productivity. Comfortable employees are more focused and engaged in their tasks, leading to a higher output of quality work. Reduced discomfort and fatigue mean fewer breaks for pain relief, allowing employees to remain concentrated on their responsibilities.
3. Decreased Absenteeism:
An ergonomically optimized workplace can drastically reduce absenteeism due to work-related injuries or discomfort. When employees are free from pain and strain, they are less likely to take sick days, resulting in better attendance records and uninterrupted workflow.
Indirect Benefits of Ergonomics
1. Talent Attraction and Retention:
Companies that prioritize ergonomics exhibit a commitment to employee well-being, making them more appealing to potential hires. Furthermore, when employees feel their health is valued, they're more likely to stay with the company, reducing turnover rates and the associated costs.
2. Positive Company Culture:
A focus on ergonomics reflects a company culture that values its employees' health and satisfaction. This promotes a sense of belonging and fosters a positive work atmosphere, leading to better teamwork, collaboration, and creativity.
3. Reputation Enhancement:
Businesses that prioritize ergonomics and invest in their employees' well-being tend to build a positive reputation within their industry and among consumers. A company known for its commitment to worker safety and comfort stands out as an ethical and responsible organization.
4. Long-Term Cost Savings:
While cost savings might seem like the obvious benefit of ergonomics, it's important to understand that these savings go beyond immediate financial considerations. By preventing workplace injuries, reducing healthcare expenses, and minimizing legal liabilities, ergonomics contribute to sustainable long-term cost savings.
Things to Remember
Ergonomics transcends its role as a mere cost-cutting measure, encompassing a comprehensive array of advantages that directly impact employee comfort, productivity, and well-being. Moreover, the indirect benefits, such as talent attraction, positive company culture, and enhanced reputation, underscore the far-reaching impact of ergonomics on an organization's success. By investing in ergonomics, companies create an environment where employees thrive, both personally and professionally, resulting in a harmonious and prosperous workplace.