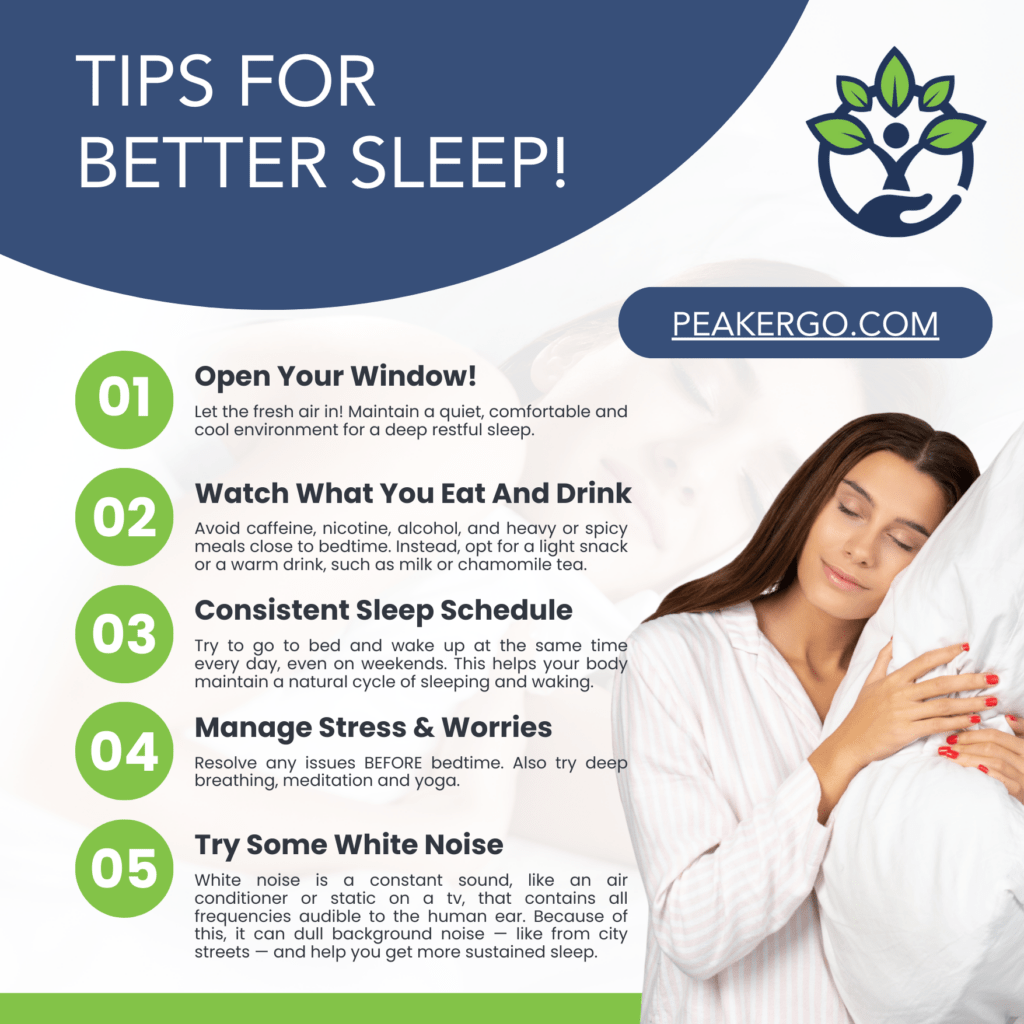 Sleeping Better – Tips for a More Restful Sleep
Welcome to our latest blog post, where we delve into the realm of rejuvenation—sleep! In this fast-paced world, achieving quality rest is crucial for overall well-being. It affects our physical health, mental clarity, and overall quality of life. However, with the hustle and bustle of modern life, many of us struggle to achieve the recommended 7-9 hours of sleep each night. Join us as we explore practical ways to enhance your sleep quality and transform your nights into restful, energizing experiences!
But first, let us understand the importance of sleep and how it effects each and every one of us.
Why Do We Need to Sleep?
The Science of Sleep:
1. Restorative Power:
Sleep is not merely a state of rest; it's a dynamic process where your body undergoes crucial repair and restoration. During deep sleep, tissues are repaired, growth hormones are released, and your immune system gets a boost, contributing to overall wellness.
2. Cognitive Function:
Ever notice how you feel sharper and more focused after a good night's sleep? Sleep plays a pivotal role in cognitive functions such as memory consolidation, problem-solving, and learning. It enhances creativity and helps you tackle challenges with a clear mind.
The Health Connection:
3. Cardiovascular Health:
Lack of sleep has been linked to an increased risk of heart diseases and hypertension. Quality sleeping regulates blood pressure and reduces stress on the cardiovascular system.
4. Weight Management:
Sleeping influences the hormones that regulate appetite. Inadequate sleep disrupts the balance of ghrelin and leptin, increasing cravings and potentially leading to weight gain.
The Productivity Factor:
5. Enhanced Focus and Efficiency:
Well-rested individuals exhibit improved concentration, problem-solving skills, and decision-making abilities. A good night's sleep is a recipe for a more productive and efficient workday.
6. Mood and Emotional Well-Being:
Sleep and mood are intricately connected. Insufficient sleep can contribute to irritability, anxiety, and a negative outlook. Prioritizing sleep is a key component of maintaining emotional balance.
Tips to Sleep Better:
To optimize your sleep routine and reap these benefits, consider implementing the following practical tips:
Create a sleep-friendly environment with comfortable bedding.
Establish a consistent sleep schedule.
Try some "white noise" like from an A/C or fan.
Avoid caffeine, nicotine and alcohol. Try a warm drink like milk or chamomile tea.
Manage your stress and worries before bedtime.
Things to Remember
Sleep isn't a luxury; it's a fundamental pillar of a healthy and productive life. By understanding and prioritizing the importance of quality sleep, you're not just investing in rest; you're investing in your overall well-being. Join us at Peak Ergonomics as we continue to explore the intersections of health, productivity, and workplace safety in our blog.
Unlock the power of sleep, and unlock the best version of yourself. Sweet dreams!
Resources: