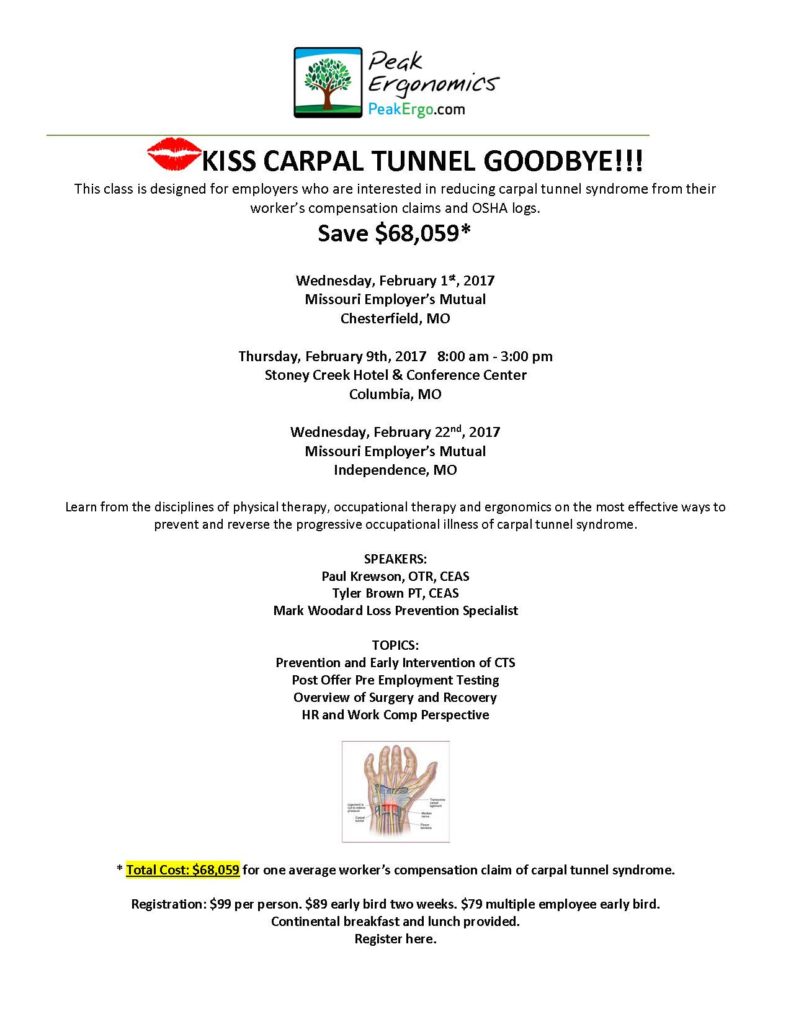 KISS CARPAL TUNNEL GOODBYE!
---
This class is designed for employers who are interested in reducing carpal tunnel syndrome from their worker's compensation claims and OSHA logs.
Wednesday, February 1st, 2017
Missouri Employer's Mutual Chesterfield, MO
Thursday, February 9th, 2017 8:00 am – 3:00 pm
Stoney Creek Hotel & Conference Center Columbia, MO
Wednesday, February 22nd, 2017
Missouri Employer's Mutual Independence, MO
Learn from the disciplines of physical therapy, occupational therapy, and ergonomics on the most effective ways to prevent and reverse the progressive occupational illness of carpal tunnel syndrome.
SPEAKERS:
Paul Krewson, OTR, CEAS
Tyler Brown PT, CEAS
Mark Woodard Loss Prevention Specialist
TOPICS:
Prevention and Early Intervention of CTS
Post Offer Pre Employment Testing
Overview of Surgery and Recovery
HR and Work Comp Perspective