Buckle Up Phone Down Business Showdown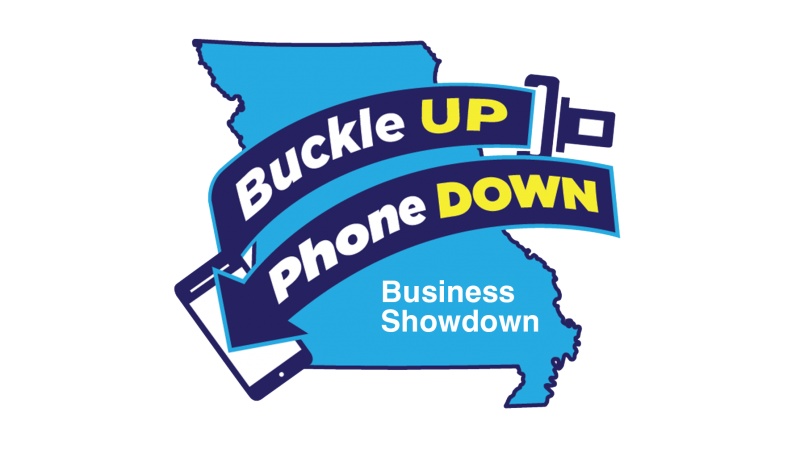 What is the Buckle Up Phone Down Business Showdown?
The Buckle Up Phone Down Business Showdown is a competition that runs from January 9 to March 31, 2023, and is open to all Missouri employers with five or more employees. In order to be eligible for the Business Showdown, businesses must meet certain requirements. To participate in the Business Showdown, businesses must meet several requirements. First and foremost, they must have five or more employees. Then, they must register for the Showdown through the provided link. In addition, businesses must adopt a safe driving policy that provides a sample policy along with other communication and educational materials. Moreover, employers must request that their employees complete an online distracted driving training video and submit an online Buckle Up Phone Down pledge.
Businesses that have the highest percentage of employees completing the training and taking the Buckle Up Phone Down Pledge by March 31, 2023, can win cash prizes to use towards employee safety initiatives. Additionally, the judges will award cash prizes to the top three businesses, with first place receiving $7,500, second place receiving $6,000, and third place receiving $5,000. Moreover, the judges will invite the winning businesses to a recognition event at the Missouri State Capitol on April 26, 2023.
Upon completing the training video and taking the pledge, employees will become eligible for a chance to win a $25 gift card through a drawing. This provides an extra incentive for employees to participate and follow safe driving practices.
Accept the challenge!
So, businesses are encouraged to accept the challenge today and encourage their employees to drive like it's their job, by buckling their seat belts and putting their phones down while driving! The creators of the BUPD Business Showdown aimed to spread the Buckle Up Phone Down message among employees and employers who drive for work. The Showdown is a competition, too, which means that businesses can compete and win $$$ for participating. Businesses can register on the Buckle Up Phone Down Business Showdown website and encourage employees to take the BUPD pledge.
Moreover, employees that take the BUPD pledge are committing to driving the speed limit, avoiding distracted driving, wearing seat belts, and avoiding impaired driving. It's a great way to promote safe driving practices at the workplace and reduce the risk of accidents and injuries. Furthermore, there's also a "BUPD Policy" in the Employer Toolkit section of the Showdown website. Missouri companies with fleets / work-related driving are encouraged to participate!
If businesses have any questions, they can direct them to Mark Woodward at [email protected] or (573) 289-5990. For more ways to reduce injuries at the workplace, check out our Tools & Resources page.