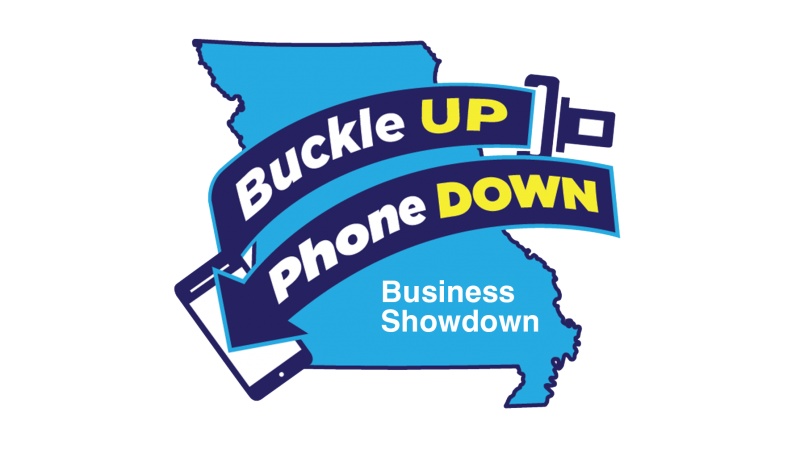 To continue the mission to reduce vehicle crashes and crash fatalities – and work-related crashes and crash deaths – the Buckle Up Phone Down Business Showdown was created. Check out the website at: https://savemolives.com/mcrs/buckle-phone-down-business-showdown
The BUPD Business Showdown was created to take the Buckle Up Phone Down message to employers and employees that drive as part of their work.  It's a competition, too!  Businesses can compete and win $$$ for participating. First place is $7,500, second place is $6,000, and third place is $5,000. The BUPD Showdown runs from January 9 to March 31, 2023 and is open to all Missouri employers with five or more employees.
Businesses can register on the Buckle Up Phone Down Business Showdown website and encourage employees to take the BUPD pledge. Employees that take the BUPD pledge are committing to driving the speed limit, avoiding distracted driving, wearing seat belts, and avoiding impaired driving.
There's also a "BUPD Policy" in the Employer Toolkit section of the Showdown website.  Missouri companies with fleets / work-related driving are encouraged to participate!
Questions can be directed to Mark Woodward at [email protected] or (573) 289-5990.