Musculoskeletal Disorders: How Muscle Injuries Take a Mental Toll
Reduction of Work-Related Injuries – Cost Justification
Peak Ergonomics Reduces Workplace Injuries by 96%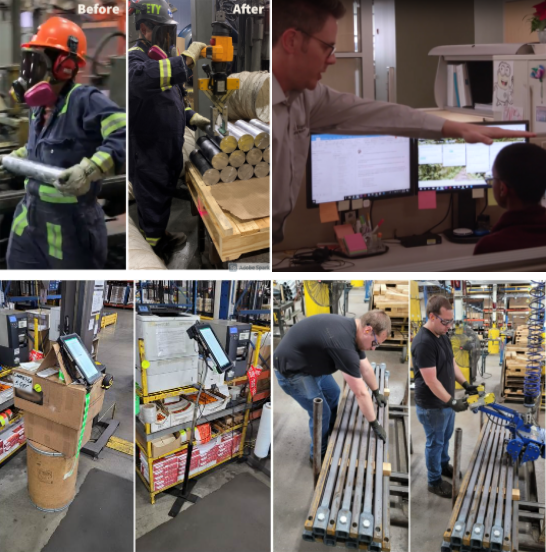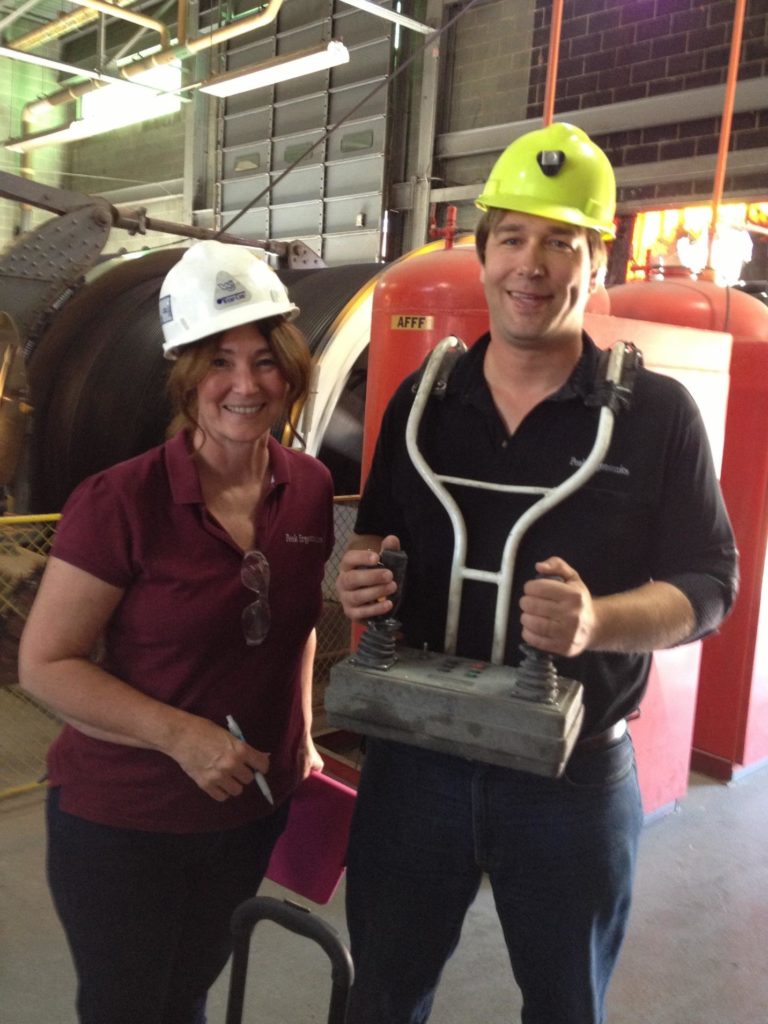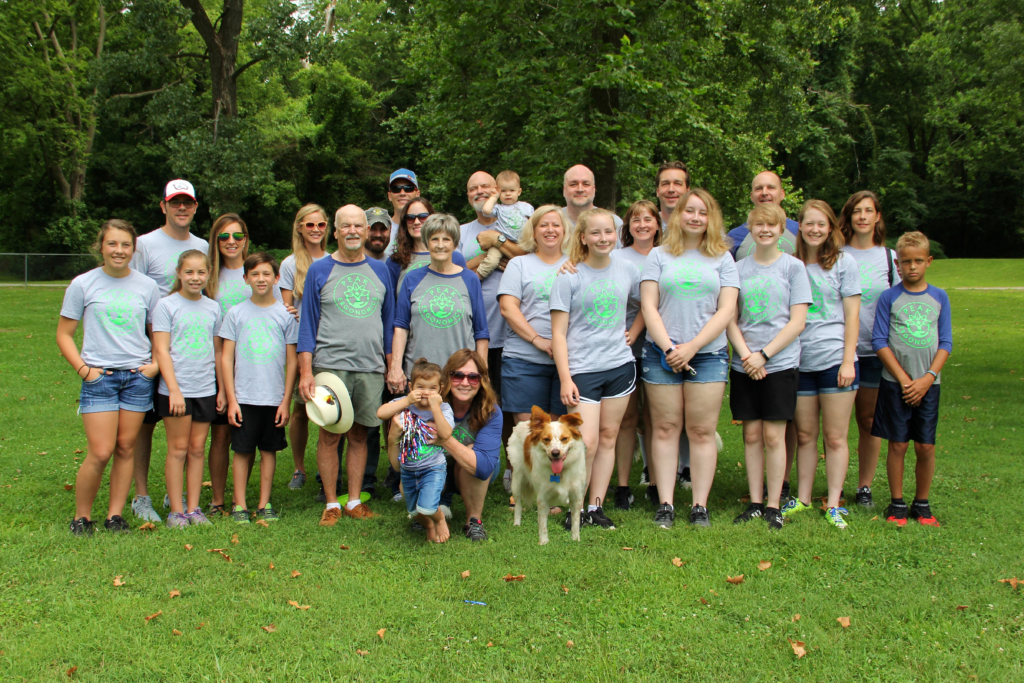 Since 2006, Peak Ergonomics has had over 20,000 early intervention cases with a success rate of 96%. As a result, we have saved our clients over 170 million dollars. In addition, when using a profit margin calculation of 10%, we have kept 1.7 billion dollars from being snatched away from our clients' sales due to workplace injuries and illnesses. We have one client who has gone six years with only seven injuries and several clients who only have a few injuries a year.
The reason we are so successful is because of our consultants. We go to great lengths to find high-quality, relational individuals with a high skill set. As a result, we find the best people to join our team. Honest, diligent, fair-minded, and hard-working are all personal attributes in each of our consultants. If you take the time to read our consultants' bios, you will read the stories of some remarkable people. Not only are they experts at reducing workplace injuries, but they are truly good people and devote their life to the betterment of society. They love their family, friends, and animals. They live a life of love and service. They are highly relational people, bringing everyone inside and leaving no one out.  When our team works with a client, we build relationships and genuinely try to make a difference in the life of each person we meet.
The core philosophy of Peak Ergonomics is to help others. When we meet with someone, we do our best to help the entire person. We are concerned with helping the employee achieve their peak potential. When we meet with a person with an issue with their hand, we look at the occupational risk factors, but we also look at their risk factors. Sleeping posture, hobbies, caregiving, uncontrolled medical conditions, and a long list of individual items may also need to be corrected to resolve their problem. We listen to the person and help them to the best of our ability. We give generously of our knowledge. We have created a video library of our preventive exercises and share them on our website with the entire world.
If the Peak Ergo philosophy resonates with you and you are interested in eliminating workplace injuries and illnesses, please reach out to Paul@PeakErgo.com or call 573.239.3666.   Contact us now for your Free Ergonomics Consultation and Quote.
Paul Krewson
Founder & CEO
Office Ergonomics Lunch & Learn – Sept 26, 2019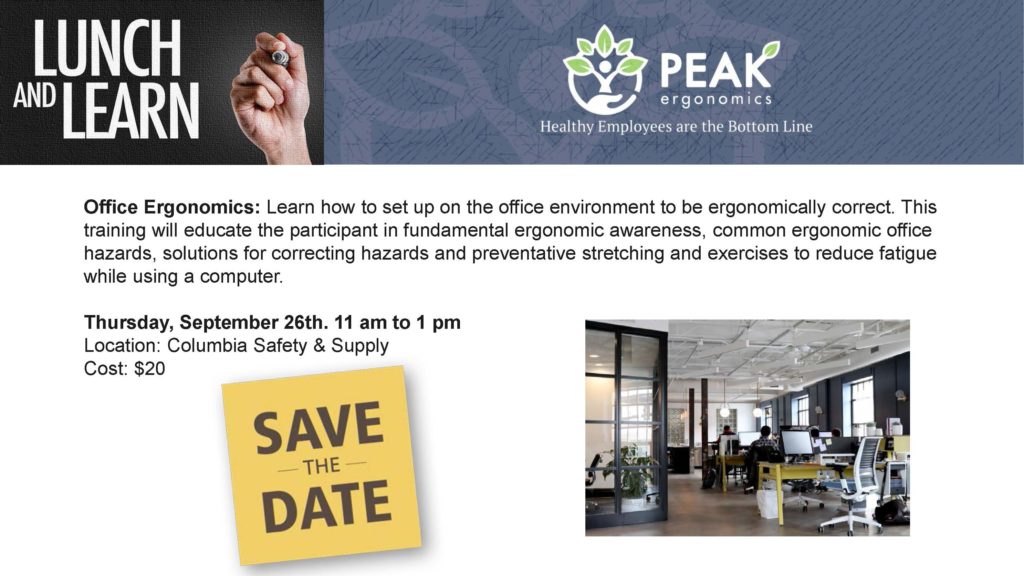 Kiss Carpal Tunnel Goodbye!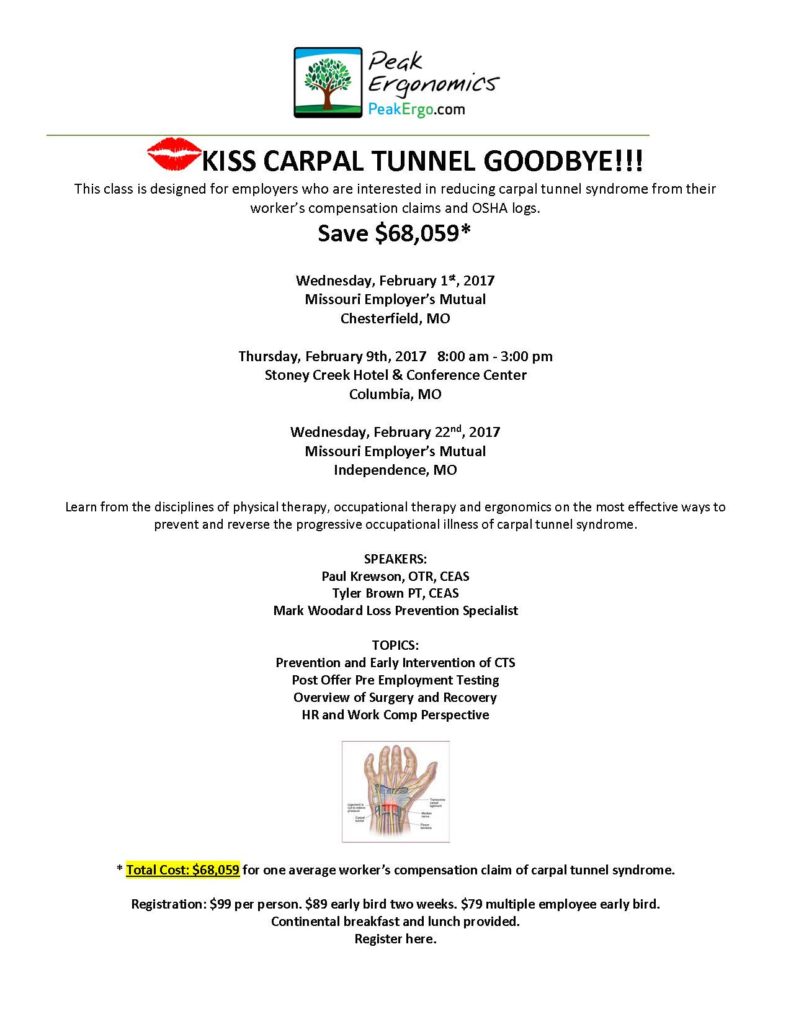 KISS CARPAL TUNNEL GOODBYE!
---
This class is designed for employers who are interested in reducing carpal tunnel syndrome from their worker's compensation claims and OSHA logs.
Wednesday, February 1st, 2017
Missouri Employer's Mutual Chesterfield, MO
Thursday, February 9th, 2017 8:00 am – 3:00 pm
Stoney Creek Hotel & Conference Center Columbia, MO
Wednesday, February 22nd, 2017
Missouri Employer's Mutual Independence, MO
Learn from the disciplines of physical therapy, occupational therapy, and ergonomics on the most effective ways to prevent and reverse the progressive occupational illness of carpal tunnel syndrome.
SPEAKERS:
Paul Krewson, OTR, CEAS
Tyler Brown PT, CEAS
Mark Woodard Loss Prevention Specialist
TOPICS:
Prevention and Early Intervention of CTS
Post Offer Pre Employment Testing
Overview of Surgery and Recovery
HR and Work Comp Perspective
Approximately 2,500 years ago, Confucius was bringing enlightenment to the people of China. One of his most famous teachings is the Golden Rule which states that we should treat others the way that we wish to be treated. Five hundred years later, Jesus taught this to the people of Israel. Today this principle is universally accepted as the most important rule to follow for moral behavior and a healthy society. Another wise saying from this ancient philosopher is, "I hear and I forget. I see and I remember. I do and I understand."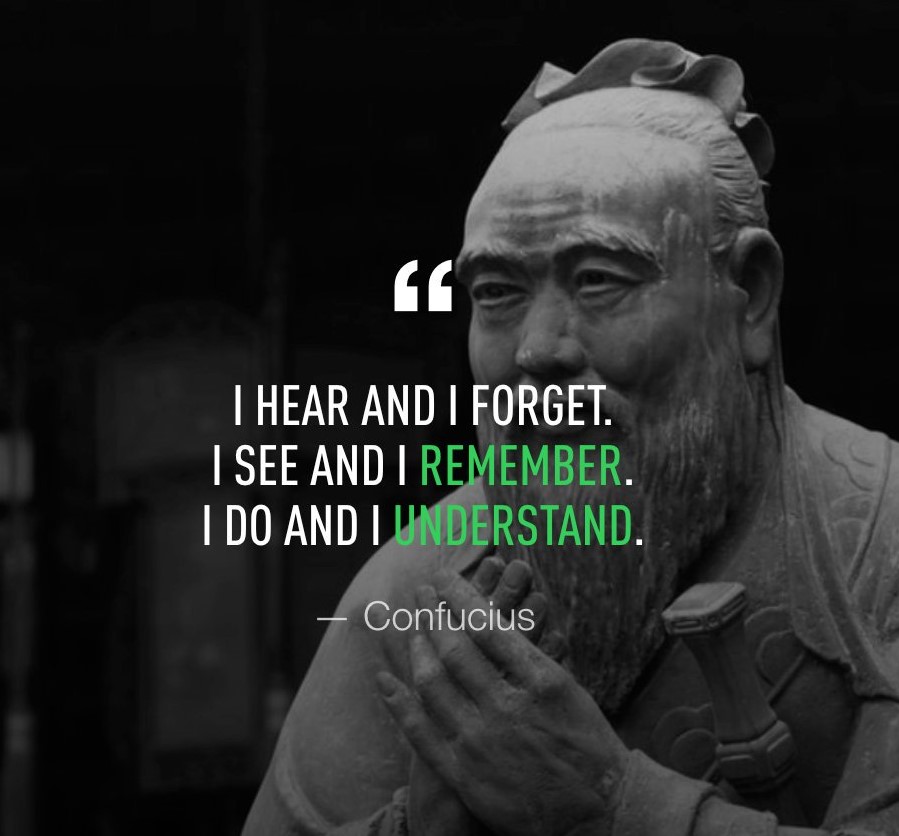 In my 20 plus years as an occupational therapist and ergonomic consultant, this axiom has proven itself true again and again. Many times when I do an office ergonomic consult the worker is asking for a new chair. Usually, their chair is appropriate and the problem is the chair has not been correctly adjusted. The person who issued the chair might have said that the chair has adjustments; however, those words most likely went into one ear and out the other. Sometimes the person is shown how to adjust the chair. In these cases, the worker remembers the chair is adjustable and might get it set up correctly the first time. Then someday another person sits in their chair and changes the settings and the worker does not understand how to reset the chair. The effective lesson is when the worker sits in the chair and adjusts it themselves. When they do they understand. Once I adjust the chair correctly and the worker sits down and feels the ideal setup, I change all the settings and ask the employee to correct the chair. Sometimes this takes a few minutes, but never more than half an hour. It's good to be patient and let them figure it out with some gentle coaching. We will do this another time or two until the worker can truly demonstrate the ability to control their chair. If an entire department receives new chairs, then we have a group lesson. We get a handful of people together in a circle with their chairs. I sit in the middle and show them all the adjustments and how it should fit their body. They practice for about 15 or 20 minutes and usually have fun and laugh with one another during this learning experience (laughter is a wonderful teacher). Once a worker demonstrates the ability to set their chair correctly, we have their friend sabotage it a few times to assure the learning is complete.
When a business purchases ergonomic equipment such as a chair, hoist or a new tool, it is imperative that the employees are effectively trained. I have seen several instances where a company spends thousands of dollars on important ergonomic equipment and then fails to effectively train their employees. The expensive new item is set aside in a corner and gathers dust while demoralization settles into the ergonomics initiative. People must be trained while using their hands and the training might need several repetitions before they really learn. Some workers may demonstrate correct behavior after 5 repetitions. Some workers might need 50 and other workers may need 200. Repetition is the mother of all learning and also a primary ergonomic risk factor. We must be committed to teach our employees effectively and mentor them during the learning curve. This concept is also applicable to ergonomic training for body mechanics, lifting technique and preventative stretching programs.
Technology is evolving at an ever accelerating rate and requires innovative and cutting edge thinking. Our scientific discovery is a starship getting ever closer to making the jump to light speed. Juxtaposed is a rickety old steamboat that we call the human race. This dire contraption requires ancient wisdom to keep the boiler from exploding. It is crucial that we carefully utilize both scientific knowledge and ancient wisdom to sustain both vessels.
An article by Paul Krewson, Founder & Chairman of Peak Ergonomics, Inc.
Keeping Your Employees Healthy & Safe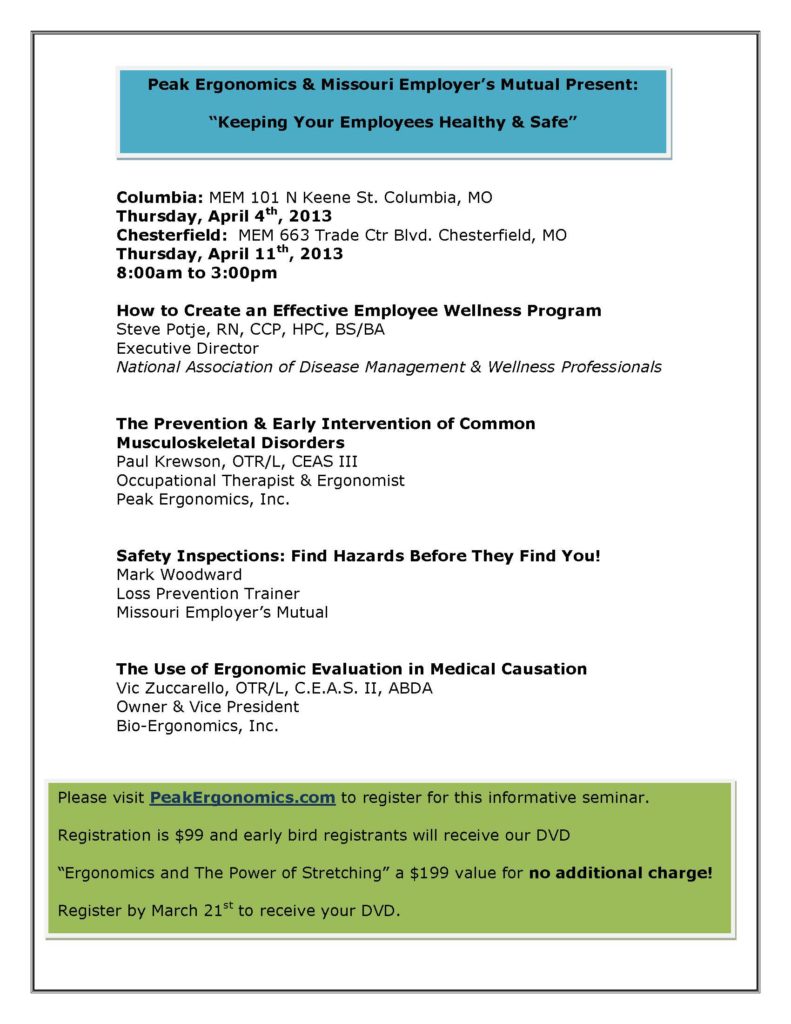 Columbia: MEM 101 N Keene St. Columbia, MO Thursday, April 4th, 2013
Chesterfield: MEM 663 Trade Ctr Blvd. Chesterfield, MO Thursday, April 11th, 2013 8:00am to 3:00pm
How to Create an Effective Employee Wellness Program
Steve Potje, RN, CCP, HPC, BS/BA Executive Director National Association of Disease Management & Wellness Professionals
The Prevention & Early Intervention of Common Musculoskeletal Disorders
Paul Krewson, OTR/L, CEAS III Occupational Therapist & Ergonomist Peak Ergonomics, Inc.
Safety Inspections: Find Hazards Before They Find You!
Mark Woodward Loss Prevention Trainer Missouri Employer's Mutual
The Use of Ergonomic Evaluation in Medical Causation
Vic Zuccarello, OTR/L, C.E.A.S. II, ABDA Owner & Vice President Bio-Ergonomics, Inc.
This is not an ergonomic chair…
Frequently I see workers sitting in conference room chairs for 6 to 8 hours a day as their computer workstation task chair. Conference room chairs are designed for a person to sit in for a short duration and for the person to be conversing and not working on a computer. In order for a chair to be ergonomic, it must be fully adjustable, and the adjustments should be easy to make from a seated position.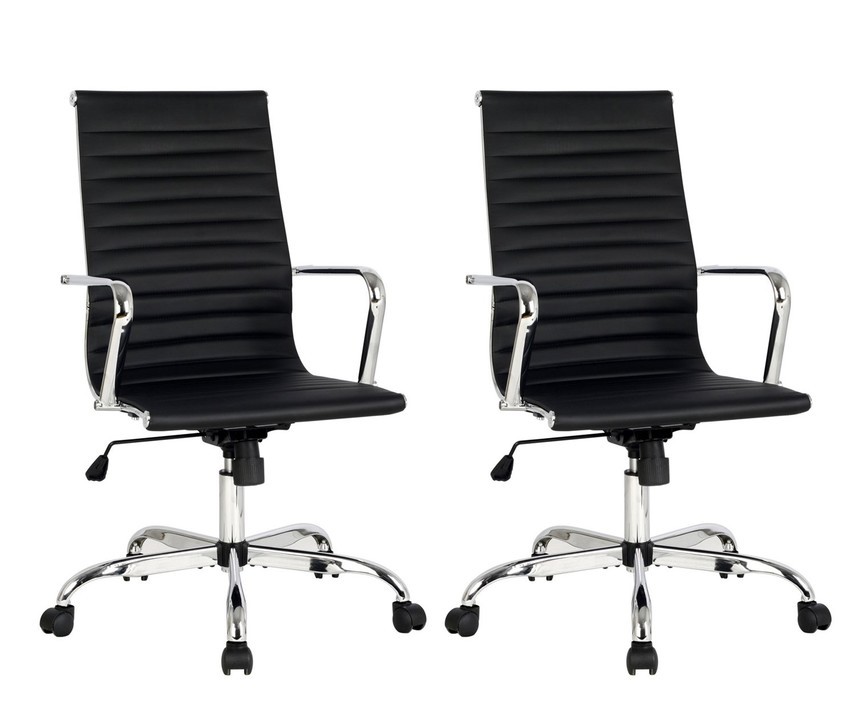 Here are the features to look for in an ergonomic chair in order of importance:
Appropriate Weight Limit Capacity:
Given the potential for a catastrophic injury due to a collapsed chair and the obesity epidemic in the United States, I place this at the top of the list. Most chairs have a weight capacity of 250 to 300 pounds. You may need to get a bariatric ergonomic chair for employees who weigh more than the average chair's capacity.
Height Adjustable:
The feet need to rest firmly on the floor and the hip should be slightly higher than the knee. If the worker is very short, then you may need a footrest. If the worker is very tall, then you may need a tall cylinder.
Adjustable Lumbar Support:
The worker should be able to get firm support directly into the curve of the low back, so the lumbar support should have an accessible vertical adjustment. A nice additional feature is an attached air pump, which can be used to change the level of pressure that goes into the spine.
Adjustable Seat Pan Depth:
Many times, the seat pan is too deep, and this prevents the worker from sitting fully back into the chair and having the lumbar spine supported. An appropriate seat pan depth will prevent people from perching on the front part of the chair. There should be 2-4 fingers width between the front of the chair and the back of the knees.
Adjustable Back Rest Tilt:
The backrest should have the ability to change angles from an upright seated position to a reclined position. This feature should also have a locking mechanism so that a worker can lean back into the chair without the back-rest reclining.
Adjustable Arm Rests:
The arms should be kept close to the body and the armrests should be able to move in and out to accommodate a wide or narrow frame. They should also move vertically to accommodate the length of the torso and need to be padded with gel or memory foam. A nice additional feature is for them to slide forward, backward and tilt towards the keyboard.
I also recommend finding a vendor who is an expert in ergonomic products and not just a salesperson. There is a big difference and it is challenging to find the former. I recommend finding a local vendor as well; someone who can bring you samples and sell you used chairs is ideal. If you could pay $600 for an excellent used ergonomic chair, that is much better than paying $300 for a brand-new mediocre chair. A high-quality ergonomic chair will last for many years, sometimes decades. My personal chair is over 10 years old and in perfect condition, aside from expected superficial damage, and continues to be fully functional and supportive. There are a lot of high-quality chairs to choose from, and finding the right one can be difficult, so feel free to send a message if you have any questions or would like further assistance.
An article by Paul Krewson, Founder & Chairman of Peak Ergonomics, Inc.
Does Stretching Prevent Injuries?
I recently gave a lecture to a class of safety professionals. I started with the following question: "True or false, stretching prevents injuries?" About one-third of the class said true, one third said false, and the remainder didn't give an answer. Over the past 20 years, I have read various articles in the safety professional literature that are both conflicting and confusing.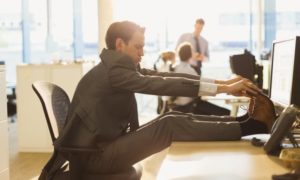 We need to further define our terms and consider all the variables before making this binary decision. What do we mean when we say stretching? What type of injuries are we trying to prevent? According to the bulk of the medical literature, injury prevention is being considered in the context of sports-related injuries, and the type of stretching that is mainly discussed is passive static stretching. The literature generally says that balance and agility exercises have the greatest benefit for preventing athletic injuries. Next, down the hierarchy are strengthening exercises that show some benefit of preventing sports injuries. Overwhelmingly, the literature says that there is little to no evidence to support the idea that passive static stretching will prevent a sports-related injury. Furthermore, the literature suggests that performing passive static stretching before an athletic event could be counterproductive.
Passive static stretching is when a muscle is fully lengthened by placing one or more joints into an end range position using an external force, such as another body part or an object. The goal is to achieve greater flexibility. Martial arts, gymnastics, and dancing are common sports that require a tremendous amount of flexibility and involve passive static stretching in their training program.
One of the most common sports injuries is a torn ligament in the knee such as the ACL. I suffered this injury when a judo player performed an illegal throw on me. I trained for 2 hours every day, 6 days a week. I did every type of exercise possible and I can say conclusively that there was no exercise I could have done to prevent this injury. My knee was traumatically hyperextended and twisted which tore my ACL, LCL, and lateral meniscus. It is fairly common for an athlete to be placed into a traumatic situation outside their control, in which injury will occur. The fact remains that there is no exercise that can completely protect an athlete from injury. It is the goal of athletic trainers to figure out which exercises provide the greatest benefit in forming some level of protection against injuries. Currently, the literature clearly states a hierarchy of exercises to prevent athletic injury, with passive stretching at the bottom.
The literature that explores stretching dissects it further, with a clear delineation between passive static and dynamic active. Dynamic means that the stretch is moving or held for a short time of 3-5 seconds, as opposed to static, in which there is no movement and the stretch is held for 15-30 seconds. Active means that the stretch is performed under the exertion of the opposite muscle group. For example, to actively stretch the hamstrings, you will activate and contract your quads. It is currently agreed upon that dynamic active should precede the sporting event for warm up and preparation of exertions. Passive static stretching is generally reserved for other training periods when the action is being devoted to improving flexibility; many athletes perform passive stretching at the end of training or competition.
Over the past few decades, an analogy has been made between a sports athlete and a factory worker. This seems to have been done to help persuade factory workers to take an active interest in self-care and performing preventative measures. Since athletes used to start their pregame activity with passive static stretching, this was passed on as an activity for the "Industrial Athlete" to perform as well. The sporting world has since evolved towards dynamic active pregame stretching, while many of the factory workers are still stuck in the old passive static stretching routine.
We prefer to use the terminology of "Ergo break" vs stretching program. We like this nuance because it focuses on improving circulation, removal of waste products, and increased oxygenation of musculature that is working, rather than simply improving flexibility. We aren't creating gymnasts in the workforce, but re-oxygenating muscles will reduce fatigue, improve performance, and reduce injury risk. Active dynamic vs passive static is one of the key differentiating points. We also incorporate posture correction, tendon glides, and nerve glides into our active dynamic program.
It is important that the worker stay tuned into their body and perform the appropriate routine as needed. For example, if a worker is doing prolonged forceful pinching and starts to notice hand fatigue, then they should take a micro-break and perform the appropriate active dynamic stretches and glides. This will replenish the involved tissues with freshly oxygenated, nutrient-rich blood supply while removing waste deposits. We believe this start of shift routine is good for workers to practice in order to make sure proper technique is being performed. The greater benefit comes when fatigue begins to set into the tissues and the worker addresses this with an Ergo break. These activities also provide a rest pause, which is when workers intentionally pause their work to rest and recover from repetition.
We design Ergo breaks that are most suitable for the work being performed. If a department performs precise assembly work, then the activities will mainly be devoted to the distal upper extremity, neck, eyes and posture correction. We also consider if a job is employee-paced or machine-paced. Employee-paced jobs are ideal for Ergo breaks, while machine-paced jobs will require a relief person. Furthermore, it is good to have a protocol in which an Ergo break commences anytime the line quits moving; employees can chat with their colleagues while performing the Ergo break. It's important to point out that this Ergo break program is designed to be in conjunction with an early intervention program. If an employee is having difficulty performing a dynamic active exercise, or the ergo break is not relieving the fatigue, then that person is referred into our early intervention program and we work with them individually, utilizing ergonomics, education, preventative exercise, and perform OSHA basic first aid as needed.
I hope this article brings more clarity to the question asked, as I prefer to ask a different set of questions. Does dynamic active stretching, posture correction, tendon glides, nerve glides and rest pause reduce fatigue in the worker? Unequivocally yes! Can the build-up of fatigue lead to the development of a musculoskeletal disorder? Indubitably yes! We are the largest ergonomics consulting business in the state of Missouri, serving over 50 communities in the Show Me State. We have seen first hand the benefit of Ergo breaks in conjunction with an ergonomics and early intervention program.
An article by Paul Krewson, Founder & Chairman of Peak Ergonomics, Inc.
Full Spectrum Ergonomics: From Prevention to Work Causation Determination
Past Seminar
---
Columbia: Tuesday, October 23rd, 2018 @ Stoney Creek Hotel & Conference
Cape Girardeau: Tuesday, October 30th @ Drury Plaza Hotel & Conference
Agenda:
8:00am – 8:30am: Registration & Continental Breakfast
8:30am – 10:00am:
"Prevention: The Ideal Application of Ergonomics" by Mark Woodward
10:00am – 10:15am: Break
10:15am – 11:45am:
"Early Intervention: The Realistic Application of Ergonomics" by Paul Krewson
11:45am – 12:15pm: Lunch provided
12:15pm – 1:15pm:
"Work Causation Determination: The Unfortunate Application of Ergonomics" by Tyler Brown Part 1
1:15pm – 1:30pm: Break
1:30pm – 3:00pm:
"Work Causation Determination: The Unfortunate Application of Ergonomics" by Tyler Brown Part 2
Tuition: $149
Early Bird: $129 if you register at least 2 weeks in advance.
Two or more from same business: $88 each person.
Pricing includes breakfast, lunch and 5.5 hours of Continuing Education
Prevention & First Aid for Soft Tissue Injuries
If you suffer an injury such as a sprain, strain, muscle pull, or tear, immediate first aid treatment can prevent complications and help you heal faster. One of the most popular acronyms to remember if you get an injury is PRICE, which stands for Protection, Rest, Ice, Compression and Elevation. Using these immediate first aid measures is believed to relieve pain, limit swelling and protect the injured soft tissue. Ibuprofen is also good over the counter medication for these problems: Always read and follow the direction on the bottle before taking any medication.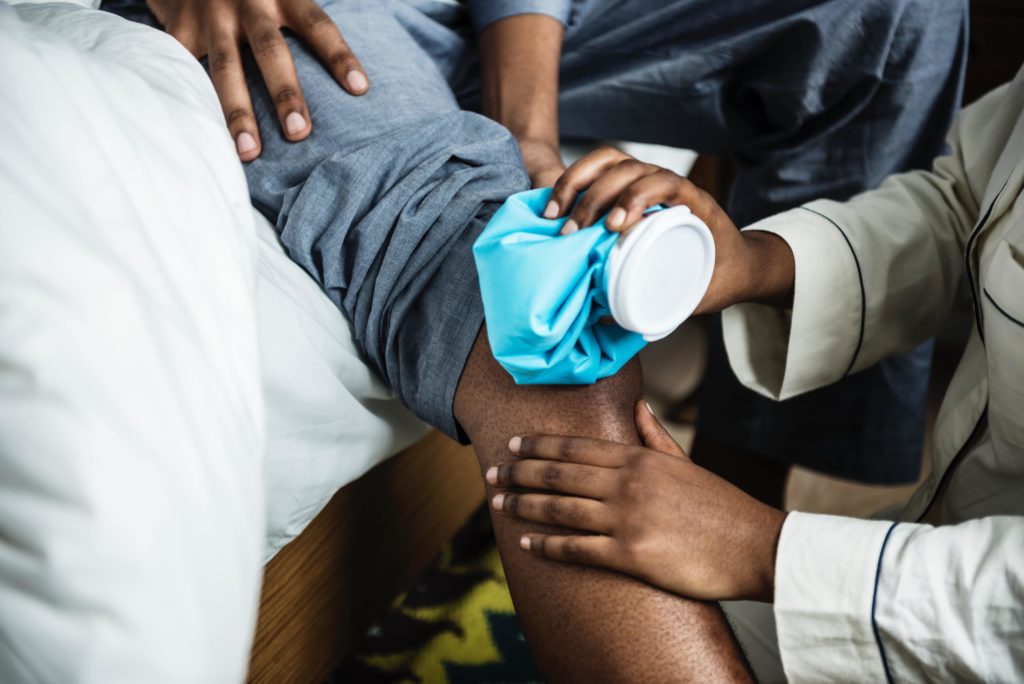 Protection:
If injured, stop the activity and protect the injured part from further damage. Avoid putting weight on the injured part and get help moving to a safe area.
Rest:
Rest is vital to protect the injured muscle, tendon, ligament or other tissue from further injury. Resting the injured part is important to promote effective healing.
Ice:
Cold provides short-term pain relief and also limits swelling by reducing blood flow to the injured area. When icing injuries, never apply ice directly to the skin and never leave ice on an injury for more than 20 minutes at a time. Longer exposure can damage your skin and even result in frostbite. A good rule is to apply cold compresses for 15 minutes and then leave them off long enough for the skin to re-warm.
Compression:
Compression helps limit and reduce swelling, which may delay healing. Some people also experience pain relief from compression. An easy way to compress the area of the injury is to wrap an ACE bandage around the swollen part. If you feel throbbing, or if the wrap just feels too tight, remove the bandage and re-wrap the area so the bandage is a little looser.
Elevation:
Elevating an injury help control swelling. It's most effective when the injured area is raised above the level of the heart. For example, if you injure an ankle, try lying on your bed with your foot propped on one or two pillows.
I grew up in Hannibal, MO and played in the same woods, bluffs, caves, river, creeks, and islands as our most beloved citizen and the Father of American Literature. While my primary occupation is ergonomics, secondarily I would consider myself a Mark Twain scholar. It's interesting how Mark Twain items are still being discovered after his death in 1910. A children's book was published last year based on a recently found manuscript. Lost manuscripts and notebooks seem to pop up every so often. The man loved to write and wrote for hours and hours every day for most of his 75-year life. He once wrote for 20 hours a day for 6 weeks straight when writing Life on the Mississippi. He was also absent-minded and frequently misplaced his belongings. Couple that with the fact that he traveled the world for many years; this creates the circumstances for many lost treasures yet to be found.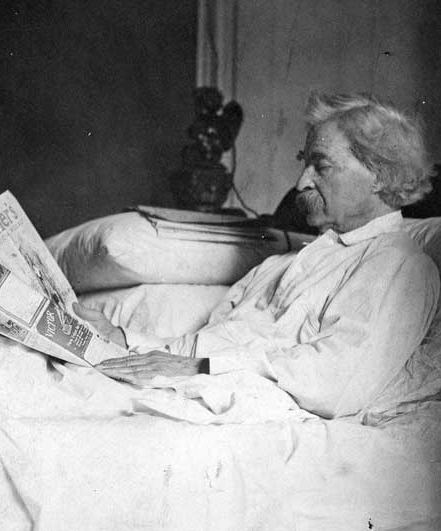 I find it intriguing that it was essential for Twain to write using pen and paper. He purchased his first typewriter in 1874 for $125 ($2,800 in today's money) but returned it a year later saying that it corrupts his morals because it makes him want to swear. He tried to dictate using the Edison Dictaphone, but he couldn't find his creativity with dictation. While he is given credit to be the first American author to submit a typed manuscript—1883's Life on the Mississippi—he dictated it onto a wax cylinder using a hand-written draft and then hired a typist. The creativity went from his brain to his handwriting with pen and paper. He wrote until his entire right arm was in severe pain. Then, he would switch to his left hand and write with it for as long as he could tolerate. He was not a left-handed person but forced himself because of his yearning to write. No wonder he had a hot whiskey every night before bedtime! He said he would drink it to prevent toothaches and it worked because he never had a toothache. When I imagine him writing left-handed, I think of ergonomics and how we teach people to be as ambidextrous as possible. I can't count the number of times I have asked a worker if they would try to use their opposite side more often to help break up the repetition to their dominant extremity that was being fatigued. Many times, we find workers will resist, but not Mark Twain. He wanted to write and even if he felt his right arm was about to fall off, he wasn't going to let it stop him. I also find it interesting that there seemed to be a feasible ergonomic solution with the typewriter and Edison Dictaphone, but he could not find his creative juices for writing with them. There was something cathartic for him to write with the hand using pen and paper that could not be achieved by speaking into a recorder or striking keys on a typewriter. He made several recordings on the Edison Dictaphone wax cylinders, but they are all lost at present. There are currently no audio recordings of Twain's voice. This is a shame because the technology was present and he is one of the most legendary storytellers in American history.
Mark Twain also invested heavily in an ergonomic invention. He invested $300,000 ($8 million in today's money) in something called the Paige Compositor. It was designed to set type for a newspaper that would replace a team of 8 workers; however, the machine was not as precise as a newspaper required. Before this invention could be perfected, the Linotype machine was invented in 1884 and antiquated the Paige Compositor. Only two machines were ever built. Cornell University sent theirs to a scrap drive during World War II. The other machine survives and is displayed at the Mark Twain House in Hartford, Connecticut. This failed invention was one of the reasons that he filed for bankruptcy at the age of 59. Twain was attracted to inventions but seemed to have bad luck with his choice of investments. Twain had a poor mind for commerce and made many blunders when conducting business transactions. Mr. Bell once asked Twain to invest in his newly discovered telephone, but Twain didn't see the need and turned him down. After bankruptcy, Twain traveled the world for many years lecturing as a humorist. He made a lot of money doing so and paid back all his debts, even though he had no legal obligation to do so. This act led to him receiving a hero's welcome when he returned to the United States in October of 1900.
His most recent autobiographies (3 large volumes) were published 100+ years after his death. He did this purposefully so that he could be as honest as possible. He figured that after 100 years no one would be alive that could cause embarrassment to his family or friends. While Mark Twain did not fear death and candidly welcomed the idea, he did fear being ostracized and did not want his friends or family to be ridiculed. When he began work on these posthumous autobiographies in 1906, he hired a stenographer. He began his day looking at the newspaper with the stenographer by his side. When he read something that would jog his memory of an interesting life event, then he would tell the story to the stenographer and she would write it down. If he was in the middle of a story and that reminded him of another story, then he would leave the first story and chase after the new one. He was a master storyteller, and this seemed to be the ergonomic solution for him to compose his final works. It also makes for an interesting autobiography. There is no rhyme or reason to the procession. You just read story after story of his life events that jump all around history.
In ergonomics, we closely examine the work station and how it fits with the worker. Twain spent most of his time working in bed during his last decade. Twain and his wife, Livy, purchased the bed on a trip to Venice in 1878 for $200 ($5,000 in today's money). Carved in dark walnut with twists and turns leading to angels perched high and low across the bed and atop each of its four posts. His only surviving child Clara Clemens talked about how much time Twain had spent in bed. She said this about her father in 1908: "While I have been tiring myself out in an endeavor to rise to the heights as anybody else's daughter he has just laid in bed and thought things and got out of bed now and then to loaf around on a lecture tour or tramp lazily through Europe. That's why I'm looking for a really comfortable bed. Genius is the art of taking – to bed." Clara had a difficult relationship with her dad. She was a professional musician but could not escape the shadow of being Mark Twain's daughter. At her first concert, the marque outside reading, in small letters: "Clara Clemens" and in large letters: "Daughter of Mark Twain." She tried to stay away from him and was usually found on a different continent than the one he was on. This is heartbreaking, because she was all he had left at the end of his life in 1910 and she was not there for him. Clara died in 1962 at the age of 88 and had one daughter, Nina. Nina died four years later at the age of 55 and was the last living direct descendant of Twain.
Working in the field of ergonomics in the 21st century, we rarely see a tragedy. Most of the difficulties that we encounter pale in comparison to the difficulties that Mark Twain faced in the 19th century. When Twain was 11 years old, his father was caught in a severe thunderstorm while riding his horse home from work. He developed pneumonia and died one week later. This pushed Twain out of school and into the workforce as a typesetter's apprentice for the Hannibal Courier Post. His younger brother Henry died while working in a tragic steamboat accident at the age of 20, and Twain blamed himself for this death because he got Henry that job. Twain reflects that both his dad and Henry's primary cause of death was probably due to an accidental overdose of painkillers. Twain's sickly son Langdon died at 19 months, and Twain blamed himself because he took his son on an early morning carriage ride and Langdon's blanket fell off. Twain did not notice it until the ride was over, and his boy's legs were frozen. Langdon died shortly thereafter. Twain concealed his guilt and shame over this episode until the 2010 published autobiography. His oldest daughter Suzy died when she was 24 in Connecticut and the rest of the family was in Europe. Suzy did not go to Europe because she suffered from seasickness. Twain felt horrible that Suzy died fighting a three-week battle with spinal meningitis without her mom by her side. Suzy and Livy were best friends and loved each other dearly. Twain was in Europe working because of his bankruptcy and he felt his poor financial decisions caused this tragedy. His wife Livy died at the age of 59 in 1904 due to congestive heart failure. His youngest daughter Jean died at the age of 29 in 1909 on Christmas Eve while at Twain's house. She had an epileptic seizure while taking a bath in the early morning. Twain longed for death to come and regretted the many times his life had been spared through various surprising circumstances. He was born premature, weak and sickly; no one thought he would live into childhood. He drowned 9 times before learning how to swim and afterward said he was confused for a cat. He was on death's door three times as a youth from different diseases that killed several children in his village. He escaped the tragic accident of his brother's steamboat, having only been transferred the day before. There are many stories and circumstances in Twain's life in which he remarkably evaded death by a hair. In 1909 Twain said this: "I came in with Halley's Comet in 1835. It is coming again next year, and I expect to go out with it. It will be the greatest disappointment of my life if I don't go out with Halley's Comet. The Almighty has said, no doubt: 'Now here are these two unaccountable freaks; they came in together, they must go out together." His words would ring true one year later when he died on the night of Haley's comet's passing.
Over Twain's life of travel, writings and reflections; he became one of the greatest humanitarians and a powerful advocate for African Americans and other marginalized people. He was the first American author who humanized victims of slavery in his masterpiece book Adventures of Huckleberry Finn. This book undeniably reveals to the masses the atrocities being committed against the African race and rang a bell for social justice in his age. In his masterpiece, he wrote in 7 different dialects and is the only person who recorded the dialect of the African slave in America. The most popular book in Twain's lifetime was The Innocents Abroad or The New Pilgrim's Progress published in 1869. This book gives a revelation as to Twain's evolution with this text: "Travel is fatal to prejudice, bigotry, and narrow-mindedness, and many of our people need it sorely on these accounts. Broad, wholesome, charitable views of men and things cannot be acquired by vegetating in one little corner of the earth all one's lifetime." In addition to his writings raising a moral conscience of the American people, he also provided financial assistance for the education of African Americans. Huck Finn was published in New York in 1885 and that same year Twain wrote privately to a law school dean, "I do not believe I would very cheerfully help a white student who would ask a benevolence of a stranger, but I do not feel so about the other color. We have ground the manhood out of them, and the shame is ours, not theirs; and we should pay for it." Twain was also a benefactor and friend of Helen Keller and she said this of Mark Twain: "He treated me not as a freak, but as a person dealing with great difficulties." While Mark Twain's highest level of education was the 5th grade, he received honorary doctorates from Yale, Oxford, and our very own University of Missouri. Twain strongly believed in education for our society and said this in 1900: "Every time you stop a school, you will have to build a jail. What you gain at one end you lose at the other. It's like feeding a dog on his own tail. It won't fatten the dog."
One important aspect of ergonomics is education, whether it be a purely preventative measure in a group class or it is an individual early intervention case. In A Connecticut Yankee in King Arthur's Court (1889), Twain writes this: "In the stillness and darkness, realization soon began to supplement knowledge. The mere knowledge of a fact is pale; but when you come to realize your fact, it takes on color. It is all the difference between hearing of a man being stabbed to the heart, and seeing it done." When we educate people, there is a distinct difference between a worker knowing something and realizing it. Most workers know that they should use proper body mechanics and postures, perform appropriate warm up and preventative stretches and exercises, utilize the correct equipment and ask for help when needed. How many times do we see workers that know this, but do not realize it! Once a person feels the pain and suffering of a strain or sprain, then they realize what they had already known. This is why prevention can be so difficult and early intervention is a more realistic approach to ergonomics. This is also why we do a lot of hands-on kinesthetic learning techniques in our worker education.
I feel a deep honor to share a similar heritage as Mark Twain and to also be the founder and chairman of Peak Ergonomics, Inc. We are the largest ergonomics consulting business in Missouri and serve over 50 communities in the Show Me State. Our team works diligently and continuously to develop and deliver comprehensive cutting edge protocols to our clients. Our family has recently created a Mark Twain sanctuary in Hannibal, MO that is rented on Airbnb and has been treasured by over 20 families this year. It is important to me that Mark Twain's history, along with his impact, continue to spread.
An article by Paul Krewson, Founder & Chairman of Peak Ergonomics, Inc.
Prevention and First Aid for Common Hand Problems

Work:
Perform your work activity so that your wrists stay as straight as possible. Avoid putting pressure or contact stress at the middle bottom of your palm or the base of your fingers. If you are doing a lot of repetitive work with that hand, then try using the other hand more often. Minimize forceful gripping and pinching as much as possible. Power tools should have a diameter of 1.5″ and pinch tools should have a diameter of 0.5″ with good friction. If you are exposed to vibration or contact stress, then use a padded sleeve.
Sleeping:
Awkward sleeping posture can cause hand disorders. Sleep in a wrist splint to protect hand and wrist while sleeping.
Ice: Apply cold gel sleeve to wrist/hand for 20 minutes after hand-intensive work.
Driving:
Over-gripping the steering wheel, bearing weight down into the steering wheel or resting your hand on the gear shifter for more than a few minutes can decrease proper circulation. Gently maintain your grasp of the steering wheel and change hand position every few minutes.
Hobbies:
Hand intensive hobbies like playing the guitar, sewing or video gaming should be kept to a minimum if you also perform hand-intensive work.
Healthy Lifestyle: Nicotine and caffeine cause blood vessels to constrict which reduces blood flow into the hand. One cigarette restricts blood flow to the hand for one hour. The more fat that is inside a person's body, the less space there is inside the wrist. Thirty minutes of walking per day and healthy weight control will greatly help. Avoid high salt intake, which causes fluid retention. Diabetes, high blood pressure, hypothyroidism, and many other diseases contribute to hand problems.
Healthy Elbow Solutions: Tennis & Golfer's Elbow Prevention & First Aid

Education:
Tennis and Golfer's elbow are similar; they are just on opposite sides of the elbow. Tennis elbow occurs on the outside or lateral epicondyle. The lateral epicondyle anchors the common wrist extensor tendon; which branches into four muscles that extend the wrist, extend the long digit and supinate (palm up) the forearm. Golfers elbow occurs on the inside or medial epicondyle. The medial epicondyle anchors the common wrist flexor tendon; which branches into four muscles that flex the fingers and the wrist together and pronate (palm down) the forearm. Since the finger flexors automatically flex the wrist, the wrist extensors are required to activate to counterbalance the wrist. Forceful and repetitive gripping in an awkward posture can strain the tendon and cause microscopic tearing of the tissue. This creates an inflammation, which classifies as tendinitis. Treatment includes rest, ice & anti-inflammatories. Scar tissue generates to mend the torn tissue, which takes 21 days to attain 10% of the normal strength and can take several months to return to normal strength. Many times, the scar tissue repeatedly tears, and the tendon fails to heal. This problem classifies as tendinosis and treatment include heat, massage, and exercise. Anti-inflammatories may impede healing and so we recommend using Tylenol. Always read and follow the direction on the bottle before taking any medication.
Prevention:
It is important for handles to have a good grip, 1 ½ "diameter with at least 5" length with good friction.
Use power tools instead of manual tools.
Use jigs and fixtures to hold work.
Perform gripping activities with elbow at 90° with palms facing each other and wrists straight.
Frequently perform stretching to reduce fatigue.
Self-Care: Acute Tendinitis:
Ice 15 minutes, 4 times per day.
NSAID's – Ibuprofen, Naproxen, and Aspirin. Read and follow directions on the bottle.
Rest: avoid repetitive or forceful gripping.
Wear a forearm strap during the day to help the tendon rest and heal.
Wear a wrist splint while sleeping to help the tendon rest and heal.
Chronic Tendinosis:
Moist heat 15 minutes, 4 x day
Deep tissue massage 5 minutes 2 x day
Gradual progression of stretching
Gradual progression of strengthening
Wear a forearm strap during the day to help the tendon rest and heal.
Wear a wrist splint while sleeping to help the tendon rest and heal.
Avoid NSAID's such as ibuprofen, Naproxen, and Aspirin. Use Tylenol for pain relief. Read and follow directions on the bottle.